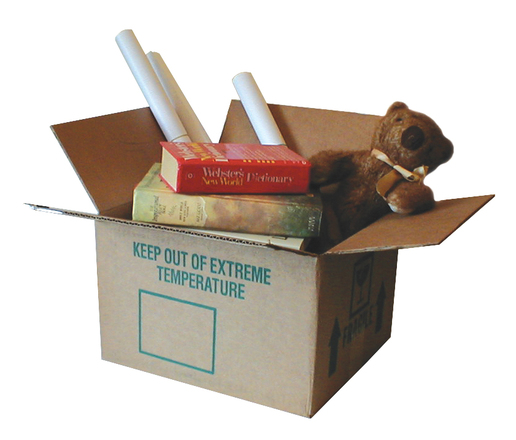 The summer months are the busiest of the year for moving and relocations throughout the Tampa Bay area. Families are trying to move as soon the school year ends to make sure they have ample time to get settled before the new school year starts. Snowbirds are finalizing their second homes. Corporate relocations are in full swing.
And you are planning your move the right way. You started the moving process with a professional Tampa Bay Realtor helping you find and buy your Tampa dream home while also successfully listing and selling your home or condo. Congratulations!
Now comes taking the necessary steps to make your move successful during Florida's summer heat.
The following proven tips – from experienced Realtor Sandy Ernst – can help you plan and prepare for your big Tampa moving day.
Pre-Moving Preparation
If you're hiring a moving company, start planning at least six weeks prior to your move and get at least three in-person estimates for the total cost while also making sure they are available on your move schedule.
Understand that the beginning and the end month are the busiest times to move so try to plan your move for the middle of the month if possible.

Pick up moving boxes and supplies early and decide what will go where in your new home.

Pack boxes for each specific room, write the room name on the boxes and keep an inventory list of the boxes to track on moving day.

Send change of address forms to all necessary parties.

Set up utilities in your new home before you move and schedule turn off of the utilities in your old home.

Keep things you will need right away in your car, not in the moving truck.
Moving in Summer Means Beating the Tampa Heat
Moving into your new home is exciting, but the reality is that when you move during Florida's hot, humid and stormy summer weather, your excitement can become stressful, uncomfortable and frustrating.
Here are some Florida-specific moving tips help your beat the heat:
Crank the air conditioning at both ends of the move – even with doors open and added utility expense, you'll be glad you did.

Wear light-colored loose clothing. Even with movers doing the heavy lifting you'll be active on the move all day as well.

Know what can and cannot go in a moving truck during the heat. For example, no candles that can melt, no CDs and DVDs that can warp, be careful of furniture that can sweat when wrapped in plastic damaging the furniture.

Take special care of pets and kids who are the most susceptible to the heat.

Offer the movers cold water and drink plenty yourself to avoid getting dehydrated.
Welcome to Your New Home
You have successfully moved into your new Tampa Bay home and are ready to begin the next phase of your life! Now it's time to relax – but only for a few minutes – it's time to unpack!