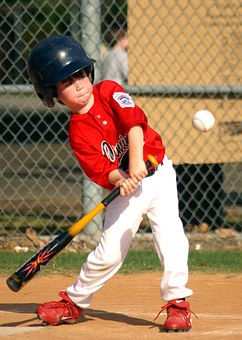 The Tampa Bay Little League has existed in South Tampa since 1954 and serves more than 600 youth annually in the community with approximately 35 baseball, softball, and T-ball teams. Domingo Ayala is an Internet sensation, posting instructional baseball videos and is known nationwide for this baseball-related humor and entertainment.
Will you see a surprise visit by Domingo (he's been known to do this) at a Tampa Little League game or practice? You never know…
In addition to the Tampa Bay Little League, which hosts teams and games throughout South Tampa, there are leagues located throughout the Tampa Bay area which serve the kids in their specific locales. Some of these Little Leagues include West Tampa, Palma Ceia, North Tampa Babe Ruth League, New Tampa, and Bayshore and regardless of where you live in the Tampa Bay area there is most likely a local team for your son or daughter to join.
Let's take a more in-depth look at why playing in a league can be beneficial and fun for your child. The Tampa Bay Little League, as an example shared by all Bay area leagues, works to create a place where each child can excel and have fun and enables all players to grow (athletically, physically, and mentally) at their own rate.
And behind the scenes is a labor of love for the people who make the league happen with the league's duties accomplished by volunteers.
Baseball is America's pastime for a reason: it teaches teamwork, fair competitiveness, sports skills and more. Tampa's Little Leagues are the perfect starting point for area boys and girls to take part.
It seems as though the mission statement from the Palma Ceia Little League sums up the purpose and goals of Tampa's youth baseball and softball leagues.
"Mission - In a safe and park-like setting, provide baseball and softball instruction to young athletes; teaching the importance of winning the game while, at the same time, building character, instilling sportsmanship, and providing a forum to learn valuable life lessons; and allowing volunteers to contribute to the community in important and meaningful ways."
About Domingo Ayala: Domingo's hilarious Domingo Beisbol Academy instructional videos on the finer points of home run hitting, base stealing and playing catch for a scout have been downloaded millions of times by everyone from just starting the sport to professional big leaguer.
Ayala is also know to crash local tournaments and surprised high school teams by joining practice. He even landed two Angels professional baseball players, Mark Trumbo and Hank Conger, to co-star in his videos.
To learn more about Domingo Ayala and his world of baseball please visit domingobeisbol.com.